Physicians
Wahid Hanna, MD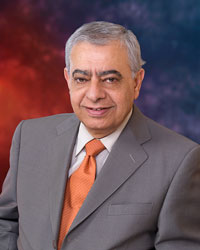 Dr. Hanna is an internationally known physician, faculty member and research specialist in hematology and oncology. His patients know him as a caring, compassionate person who places nothing above their treatment and comfort.
His medical practice is founded on developing a "patient partnership" with everyone he sees and on developing an individual treatment program that is based on the latest clinical research. Dr. Hanna has led more than 90 percent of all clinical trials into blood cancer and hematological diseases that have been conducted at the University of Tennessee Medical Center.
After receiving his medical degree and completing an internship at Ain-Shams University in his native Cairo, Egypt, Dr. Hanna did internships, residency and fellowship programs in England. He joined the UT Medical Center staff in 1978 and celebrated three decades of service there last year.
Dr. Hanna was appointed to the UT Graduate School of Medicine faculty in 1980, was named a full professor in 2002, and currently is chief of the Department of Medicine Division of Hematology and Oncology. He has served as director of the East Tennessee Comprehensive Hemophilia Center since 1983.
He is a member of more than 20 medical and research societies and associations and the findings from his scientific research have appeared in the world's most prestigious peer-reviewed journals.
---
Janakiraman Subramanian, MD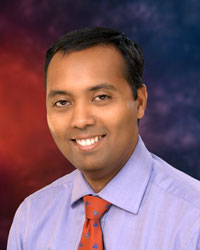 Dr. Janakiraman Subramanian believes in a compassionate approach coupled with the latest advances in medical science to deliver exceptional care for his patients. In addition to being a physician he is actively involved in clinical cancer research. He has authored several scientific articles and has been the lead investigator in a number of clinical trials focused on lung cancer.
After receiving his medical degree from Sri Ramachandra Medical College and Research Institute and a master's degree in public health from Wichita State University, in Wichita, KS, Dr. Subramanian completed a residency in internal medicine at St. Luke's Hospital Chesterfield, MO. He worked as a hospitalist for one year at Barnes Jewish Hospital at St. Louis, MO. He then went on to do his fellowship in hematology and oncology at Washington University School of Medicine St. Louis, MO and after his fellowship he continued to work at Washington University as an Instructor in Medicine. Dr. Subramanian is Board Certified by the American Board of Internal Medicine and the American Board of Medical Oncology.
Dr. Subramanian joined Dr. Hanna at UT Medical Center in the summer of 2012. He is a member of the American Society of Clinical Oncology (ASCO) & International Association for Study of Lung Cancer (IASLC) and serves as a reviewer for several scientific journals.
---
Staff
Maci O'Connor, PA-C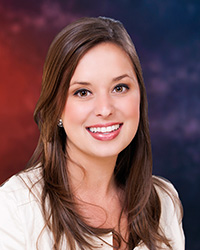 Maci O'Connor, PA-C, who became a Physicians Assistant in 2011, provides a high level of care and helps educate patients and their family about their illness and treatment options. While assisting Dr. Hanna in her role as a prescribing practitioner in both hospital and clinic settings she enjoys helping and getting to know the patients as well as their families.
She earned a Bachelor of Science Degree in Human Ecology& Child and Family Studies at The University of Tennessee-Knoxville. Maci then received her Masters of Science Medicine at Trevecca Nazarene University through the Physician Assistant Program. She is accredited by the National Commission on Certification of PA (NCCPA).
Maci and her husband enjoy spending time with family and friends. In her spare time, she enjoys watching football.
---
Wendy Hughel, RN, BSN, OCN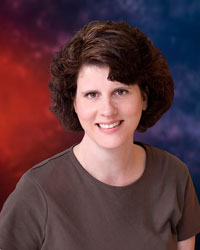 Wendy's strong interest in helping others led to a nursing career that spans more than 10 years, all in oncology. She says special relationships with patients and their families are the most satisfying aspect of her work.
She received her Associate's Degree in Pre-Nursing from Pellissippi State Technical Community College in Knoxville and her Bachelor of Science in Nursing from the University of Tennessee. She qualified as an oncology certified nurse in 2001 and is also certified in chemotherapy administration.
Wendy is a member of the Oncology Nursing Society and its local chapter, the Tennessee Valley Oncology Nursing Society.
She enjoys spending time with her family and dog, Scout. Reading and gardening are her favorite leisure activities.
---
Allison Thomas, RN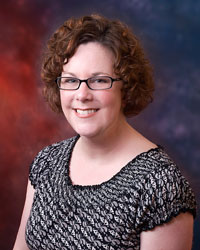 Allison credits a strong family tradition of caring for her interest in a nursing career. At Hanna Cancer Associates, she enjoys meeting and developing relationships with a diverse group of patients and their families for whom she provides patient care and education.
She is a graduate of Nassau Community College in Garden City, New York, where she earned an Associate's Degree in Nursing. Her 13 years as a registered nurse includes 10 years in oncology nursing. She is certified in chemotherapy administration and is currently pursuing certification as an oncology certified nurse. She is a member of the Oncology Nursing Society and the Tennessee Valley Oncology Nursing Society.
Allison shares a home with her beautiful bulldogs and spends her leisure time working in her garden and in the company of friends, many of them colleagues.
---
Kimberly J. Hicks, FNP-BC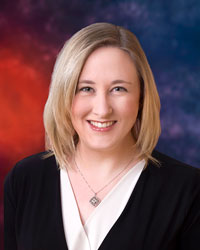 Kimberly Hicks, FNP-BC, who became a family nurse practitioner in 2004 and certified in oncology in 2009, provides care as an advanced practice nurse and helps to educate patients about their diagnosis and treatment options. While assisting Dr. Hanna in her role as a prescribing practitioner in both hospital and clinic settings, it is the relationships with the patients and their families that are most enjoyable.

She earned a Bachelor of Science in Nursing degree at East Tennessee State University, and a Master of Science in Nursing at Carson-Newman College (University). She is accredited by the American Nurses Credentialing Center (ANCC) and the Oncology Nursing Society.

Kimberly is active in volunteering for the Hard Knox Rollergirls Derby team in Knoxville, where she is usually wearing a tutu and greeting fans as Lilly Red Corvette. She also enjoys cooking and gardening at home (without the tutu).